About us
Through our HUB Financial Solutions business we provide retirement solutions and services to UK businesses and other organisations to help their customers and colleagues achieve a better later life.
We've been providing professional regulated advice and guidance to our partners' customers since 2006.
We're currently the largest broker of guaranteed income for life solutions in the UK.
We've helped over 30,000 people release more than £1 billion of equity from their properties.
We've also helped more than 2,000 people with their long-term care funding needs since 2013.
HUB Financial Solutions is authorised and regulated by the Financial Conduct Authority.
Who we work with
We work with a wide range of partners:
Financial services companies – including banks, building societies, life and pension companies and insurers
Consumer and lifestyle brands
Workplace – including pension schemes, employers and advisory firms to employers.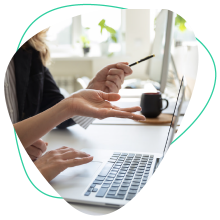 Affordable, regulated advice
Our pioneering automated advice solution - Destination Retirement -provides financial advice to people in 'middle Britain' with modest pension, savings and investment pots.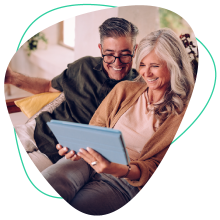 Retirement Income
Our retirement income solutions provide affordable ways to help our partners' customers consolidate their pension savings and turn them into a regular income for life. This may be through regulated advice, guidance or broking services - delivered online, over the phone or a combination of the two.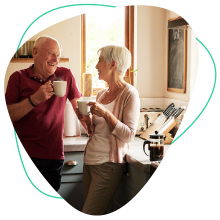 Equity release
Our equity release advice service helps our partners' customers unlock some of the equity in their home. We offer customers a choice of face-to-face or telephone-based advice.